Midwest Tower Leasing, Inc.
For Management and Leasing of Towers in Michigan, Illinois, Indiana and Wisconsin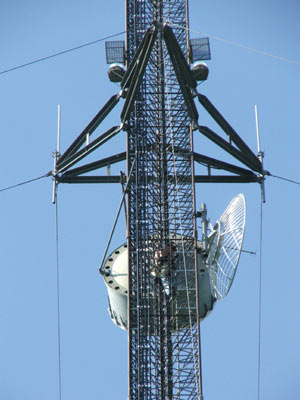 SITE MANAGEMENT
If you already own your tower site, Midwest Tower Leasing can help you boost revenue and properly manage the installation, including overseeing:
Structural analysis and site upgrades to accomodate more tenants
Interference/Intermodulation analysis and resolution
FCC and FAA regulatory compliance
Installation of tenant antenna systems
Maintenance of site quality control
Regular maintenance
SITE MARKETING
Midwest Tower Leasing provides site search and installation services for a large number of telecommunications site users. Accordingly, we aggressively market our managed sites to our extensive list of potential tenants, maximizing your site's exposure and revenue.
SITE LEASING
With over 80 tower sites in the Midwest Region, we are sure to find a tower site to meet your needs. You can browse all of our available tower sites here.
Each site listing includes:
City
State
Latitude
Longitude
Height
Area Maps

Some sites also include photos of the structure