Midwest Tower Leasing, Inc.
For Management and Leasing of Towers in Michigan,
Illinois, Indiana and Wisconsin
ABOUT MIDWEST TOWER LEASING...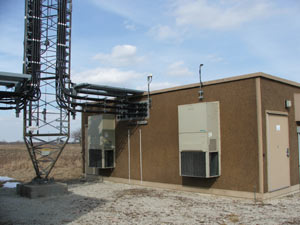 Midwest Tower Leasing, Inc., founded and managed by Howard Dybedock, has been in the communications and broadcast industry for over 24 years. Midwest Tower Leasing has established a broad base of relationships among cellular, industrial, paging, public safety, broadcast and microwave tenants and many government agencies.
We have performed technical services and installed hundreds of communications facilities for numerous tenants on towers owned and/or managed by our firm throughout the Midwest. We specialize in tower site leasing, management, and marketing. We will be happy to provide client references on request.
For tower site leasing information click here.
For contact information click here.